Music
The Remodels – Bomb Pop Boy
Here's the Soundcloud free download of "Bomb Pop Boy."
Video cast:
Toby Weiss – vocals
John Ellis – rhythm guitar
Steve Staicoff – lead guitar
Jack Petracek – drums, harmony vocal
Rilke Griffin & Griffin Reed – bomb pop chanters
THE LATEST SINGLE: Gustine
A fictional account of an actual local idol.
More news and tracks from The Remodels? Right here.
The Jans Project Tracks
Original tracking and vocals done at Pogo with Mark Rubel. Additional tracking and mixing by Adam Schmitt.
Toby Weiss vocals, Ann Hirschfeld harmony vocal, Nick Rudd guitars and mc vocal, Steven Scariano bass, Jeffrey Evans drums.
Song written by Toby Weiss/Nick Rudd/Steven Scariano. Sleeve art by Toby Weiss. Boy Howdy! 😉
Jeffrey Evans drums vocals, Todd Fletcher keyboards, Ann Hirschfeld vocals, Nick Rudd guitars vocals, Steven Scariano bass vocals, Toby Weiss vocals.
Record Store Day 2013
Love being a member of The Briquettes, the backing vocalists for The Jans Project. A band so cool they have backing vocalists! We had the pleasure of appearing for the second year in a row at Euclid Records for Record Store Day 2013. And the boys in the band let me sing a bucket list song, "Cuban Slide" off Pretenders Extended Play.
Rough Shop CD Release Party, April 2012
It was an honor to do two songs with Rough Shop at their party in April 2012.

Heart, by Rockpile.

When You Walk in the Room, by Jackie DeShannon.
This is the second time I've had the pleasure of doing this song. With The Remodels, we gave it a different arrangement, took it in a different direction. Hear it here.
BONUS TRACKS
Oh, and all of The Remodels tracks are free mp3 downloads in the top right corner of this site.
Rough Shop Christmas 2011
We love Slade! Merry Christmas Everybody!

When You Walk in the Room, by Jackie DeShannon.
"Everyday Will Be Like a Holiday" with Kate Eddens, Danielle Aslanian and myself backed by Rough Shop being the best Stax-Volt.
The Kinks' "Father Christmas" done righteously by Chris Grabau, John Horton on Flying V, Steve Scariano on bass, the rest of Rough Shop and me.
Rough Shop Christmas 2009
You should buy the Rough Shop Christmas CD.  Really.
Under the Covers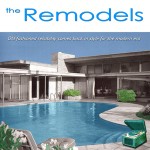 Steve Staicoff and Toby Weiss remodel 6 songs by other artists.
Music and videos at The Remodels website
.
Being Iggy Pop



In tribute to a fallen family, we gathered for one night to commemorate a musical life well lived through The Stooges catalog. All the songs and performances from that incredible night can be seen here.
And for about 10 minutes, I got to be Iggy. I still don't remember it, so luckily there's this footage to remind me of what I missed during an out-of-body experience.